While looking at snake lures earlier I remembered the Doomsday D-Hop 75 from last years Classic New Product Showcase.
http://www.landbigfish.com/Doomsday-Tackle/Doomsday-D-Hop-75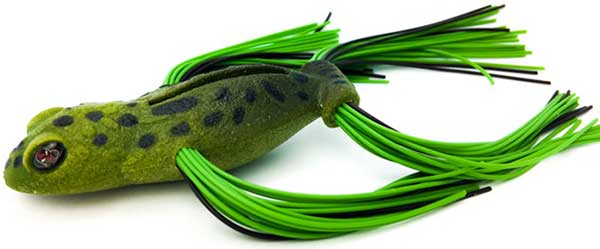 Has anyone happened to try one out yet? If so, thumbs up or thumbs down?
They really interested me because I like frog lures that float, but I hate the hollow body frogs. The hookup ratio usually sucks, they don't look that realistic to me, and they inevitably get torn up and start taking on too much water. I prefer the toad style baits I can get several of and just cram a big EWG hook in em and catch fish, but I don't like that most don't float.
I bought some of ZMan Elaztech frogs and they work well for the most part, but don't have the realism I prefer.
I also found these Bog Frogs which look interesting.
http://www.bogbaits.com/realistic-frog-baits/bogbaits-green-belly-bog-frog.html
Starting to get cabin fever...
DaveJ