I love Megabass lures. I think I have a pretty decent collection and if it wasn't for me wanting to buy rods and reels, I would have a hell of a lot more. I do know that my collection is a baby collection compared to some others that I know of and I know a couple of guys that collect Pop X's and Pop Max's so I thought that I would be different and I started collecting Baby Pop X's. I'm not sure how many I have but I am sure that I have over 100. I am mostly proud of collecting the ones that have a Fur Finish. I have no idea why other than I like it and I think Yuki Ito is a marketing genius.I don't think that I own a Pop X with a Fur Finish and I think that I have 1 Pop Max with a Fur Finish. None of my Pop Max's are in the pics. When I was collecting Pop X's, I knew there was no way that I would collect every one of them but I thought that there was a possibility that I could collect all of the ones that were made specifically for salt water. I think that I did that but I gave one away during the holidays so I'm short one. The special thing about salt water Pop X's is that they all have Kanji writing on their back. None of them have tail feathers either. With all of the Megabass lures that I own, I actually have a favorite. It is a Special Color Pop X in Peacock Bass that will never be used and a close second is a color called Green Coach Dog.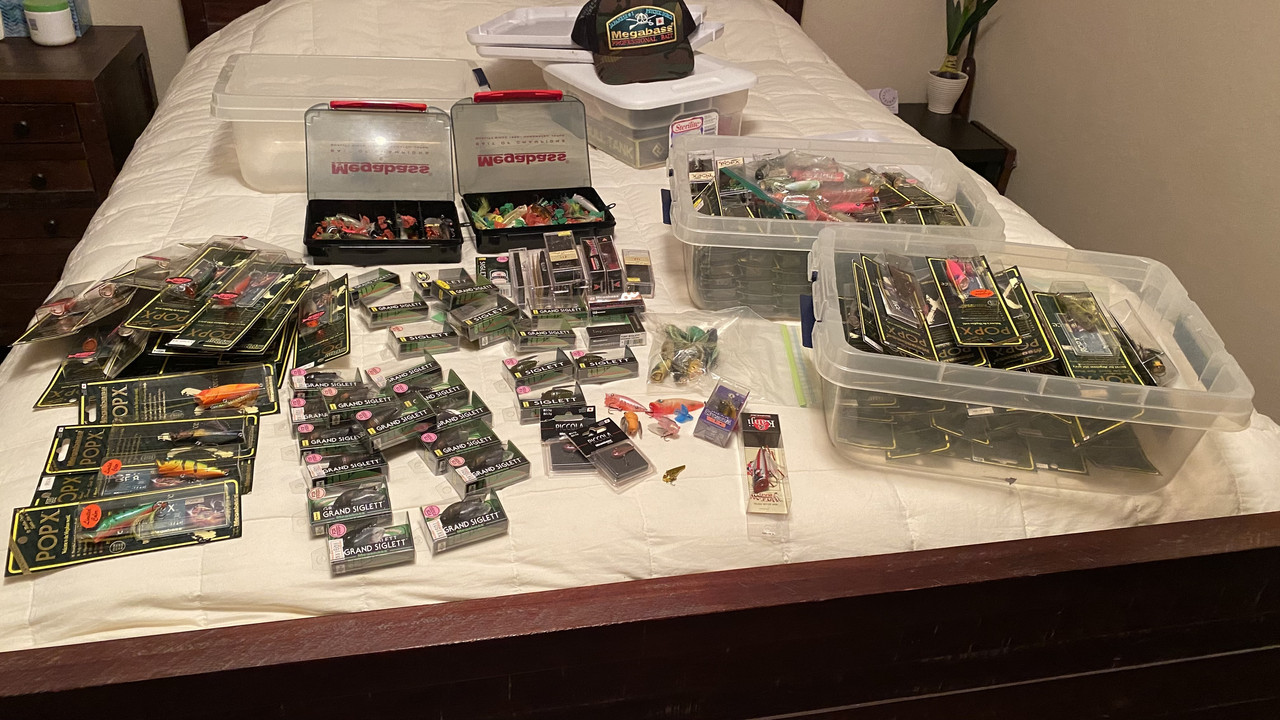 SPC Peacock Bass and SPC Green Coach Dog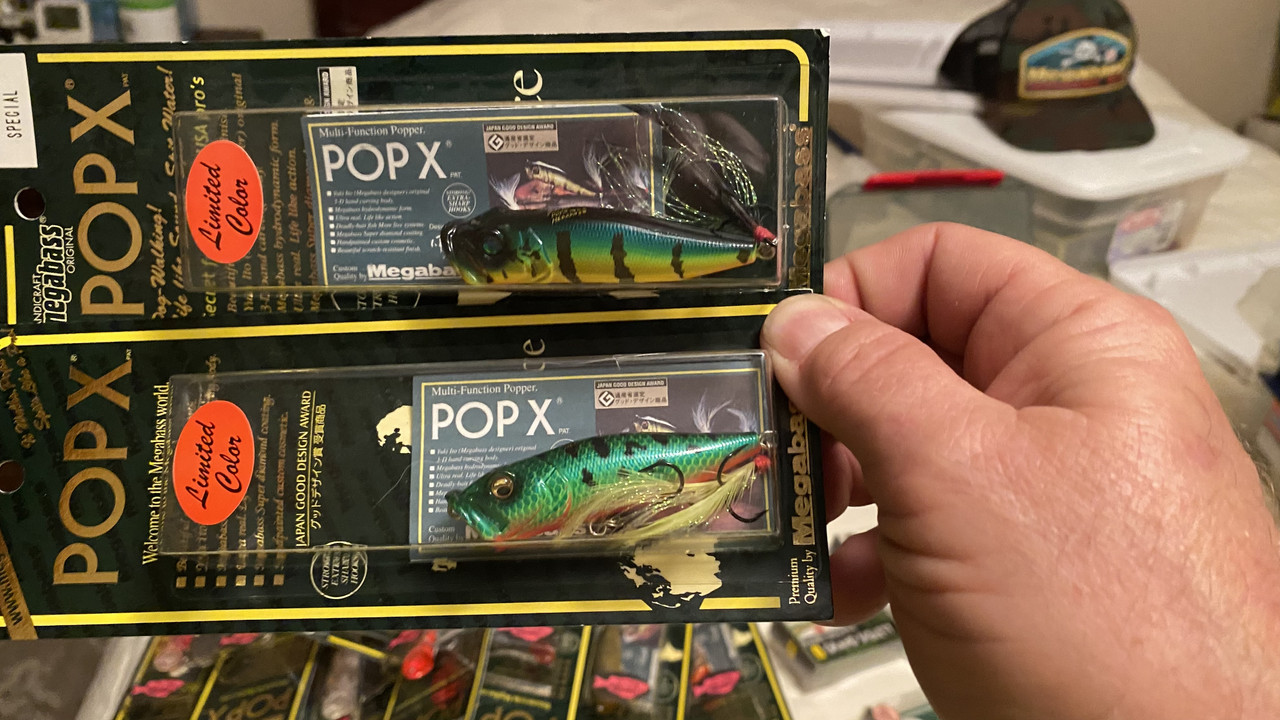 SW Pop X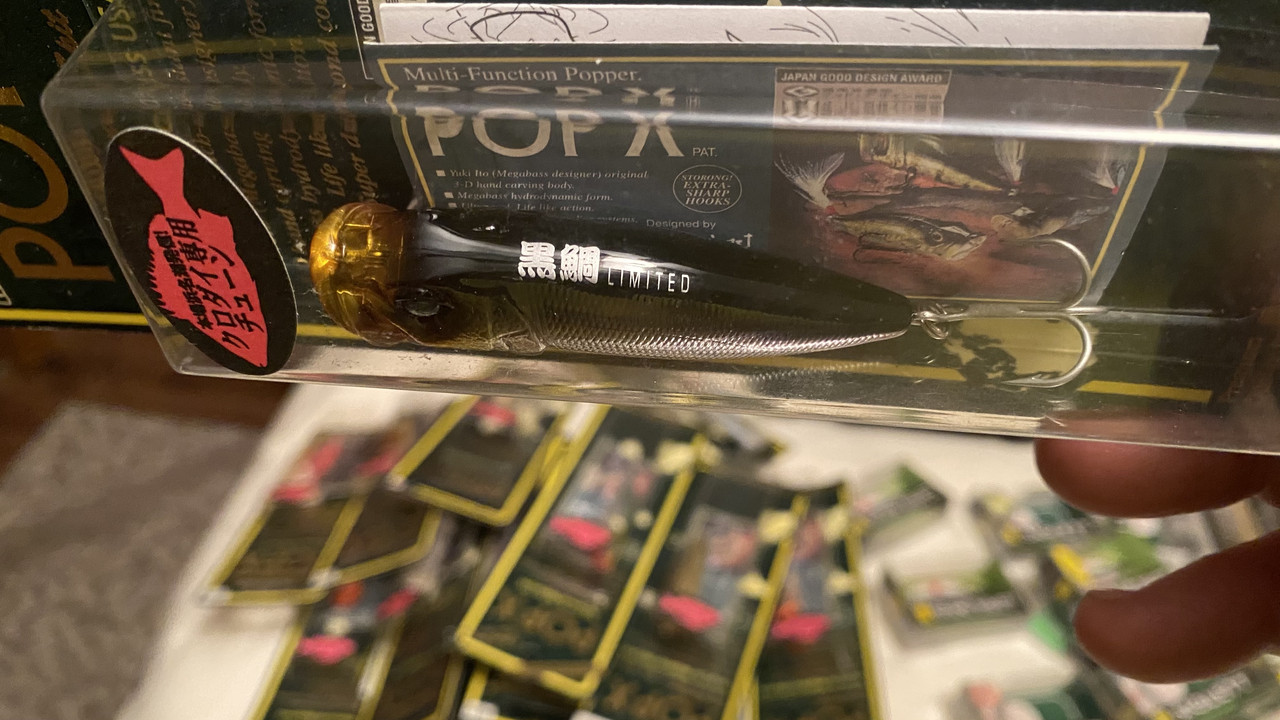 SW Pop X's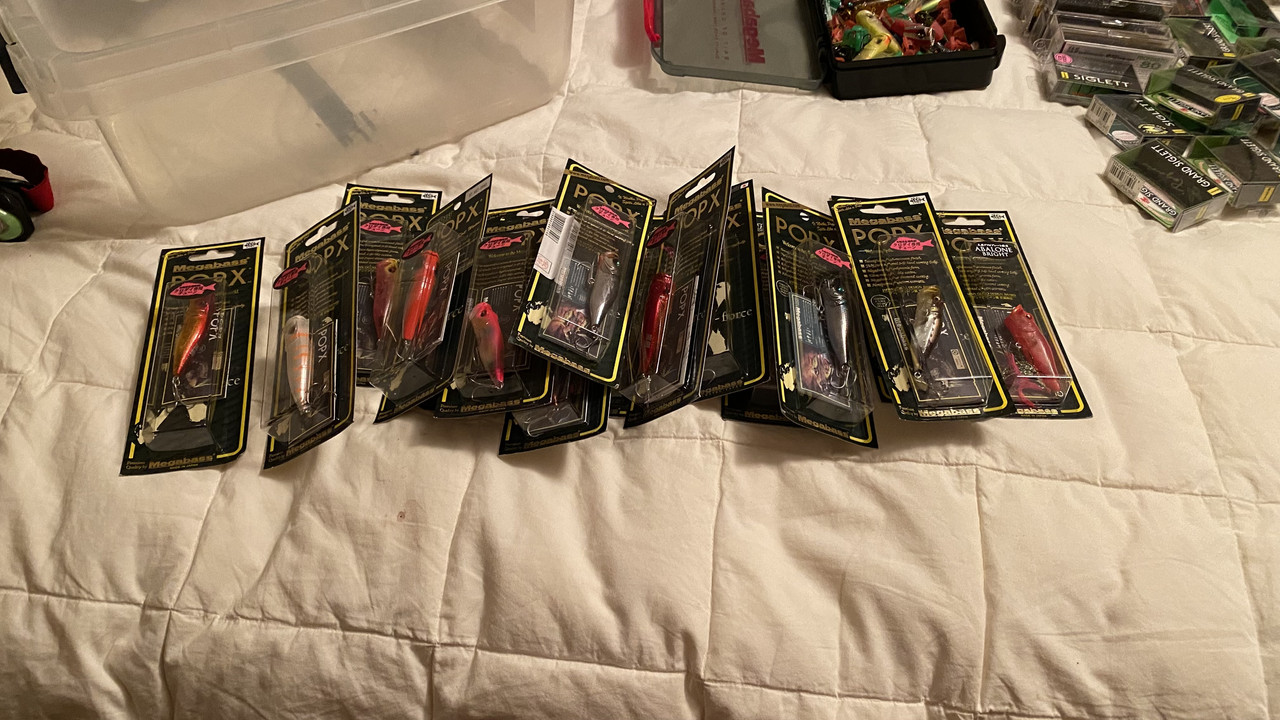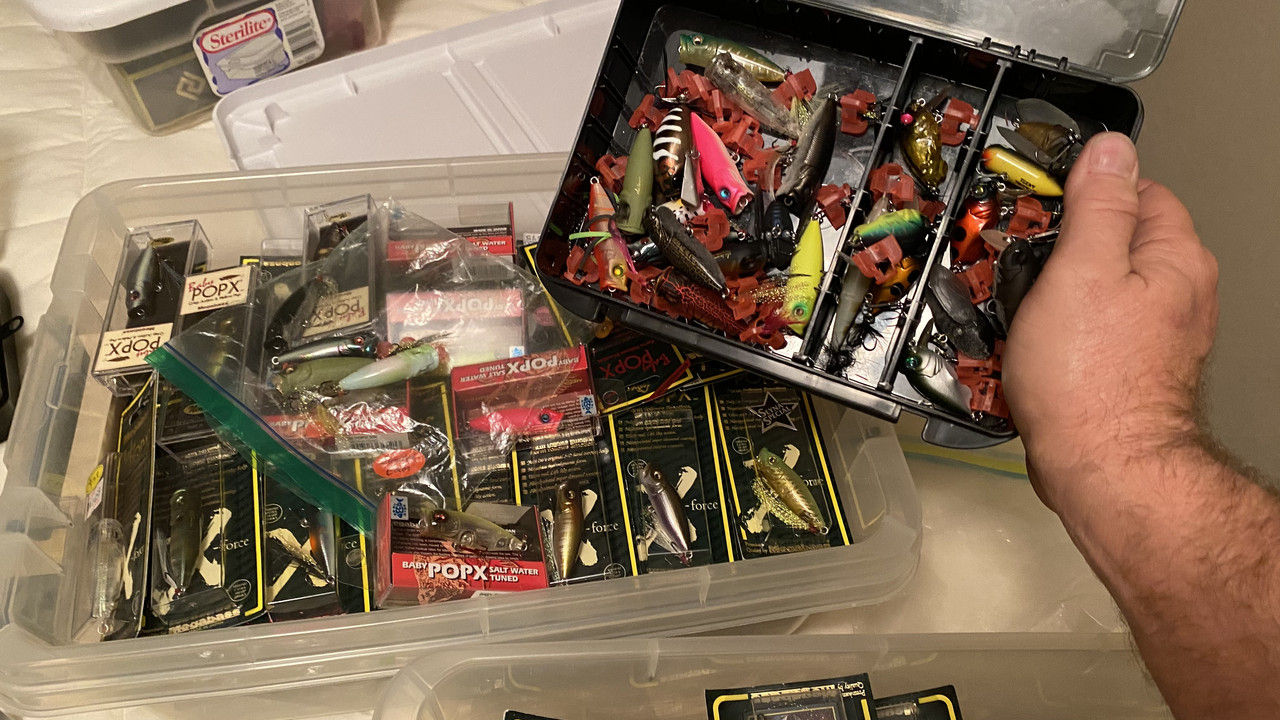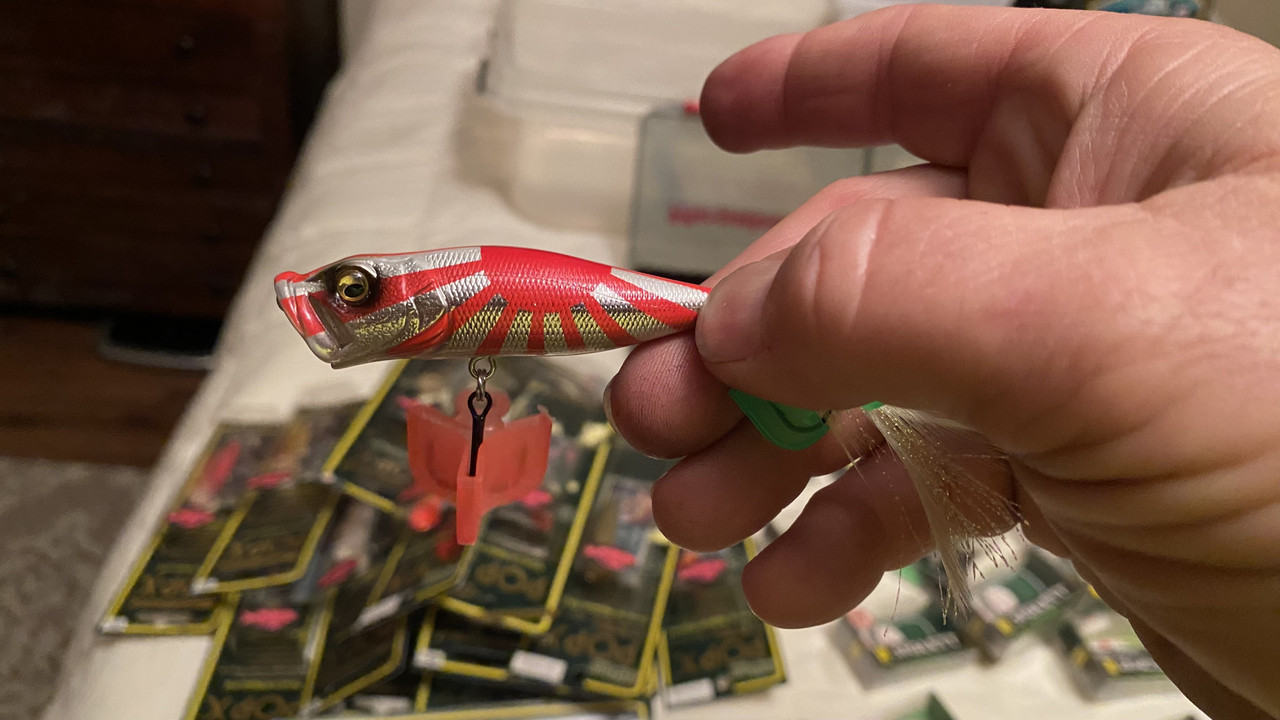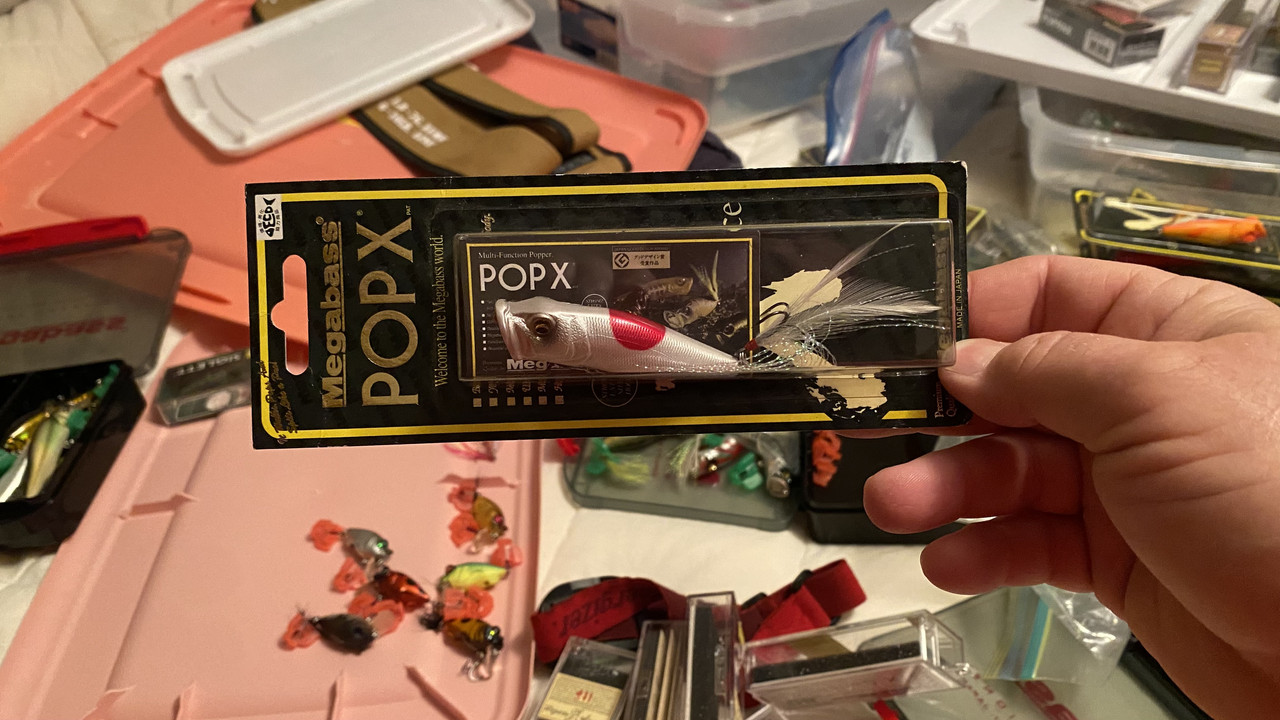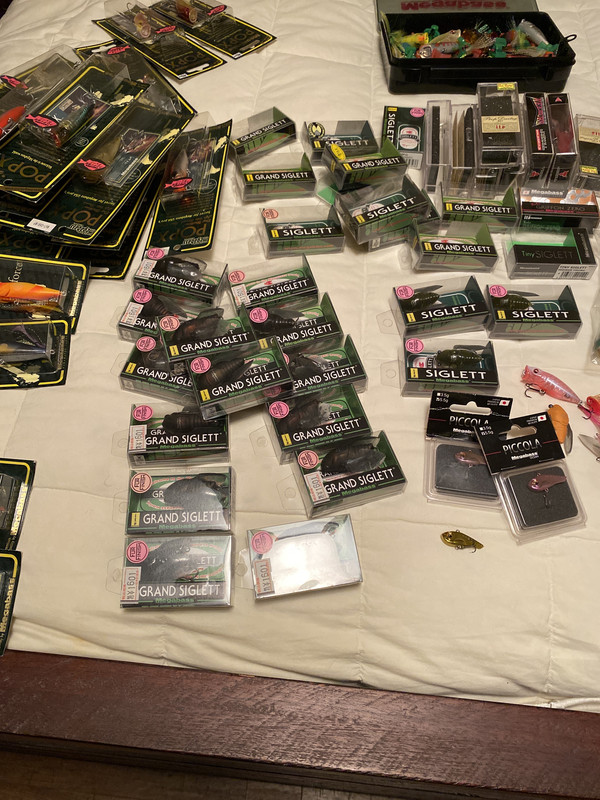 I have 24 still in the package Fur Finish Baby Pop X's and I have others that are not in the package.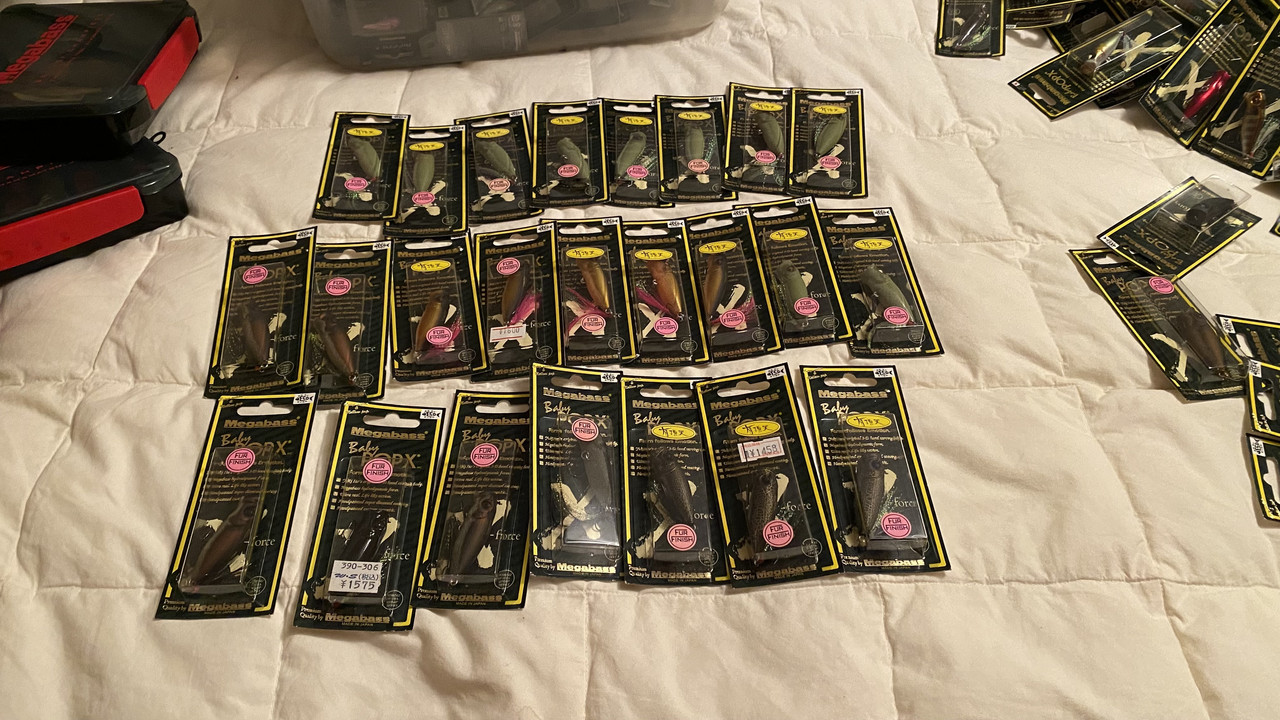 If I have a favorite Baby Pop X, this is it. This is Hot Shrimp RBII. It is an Australia only color and I had to get it from Australia.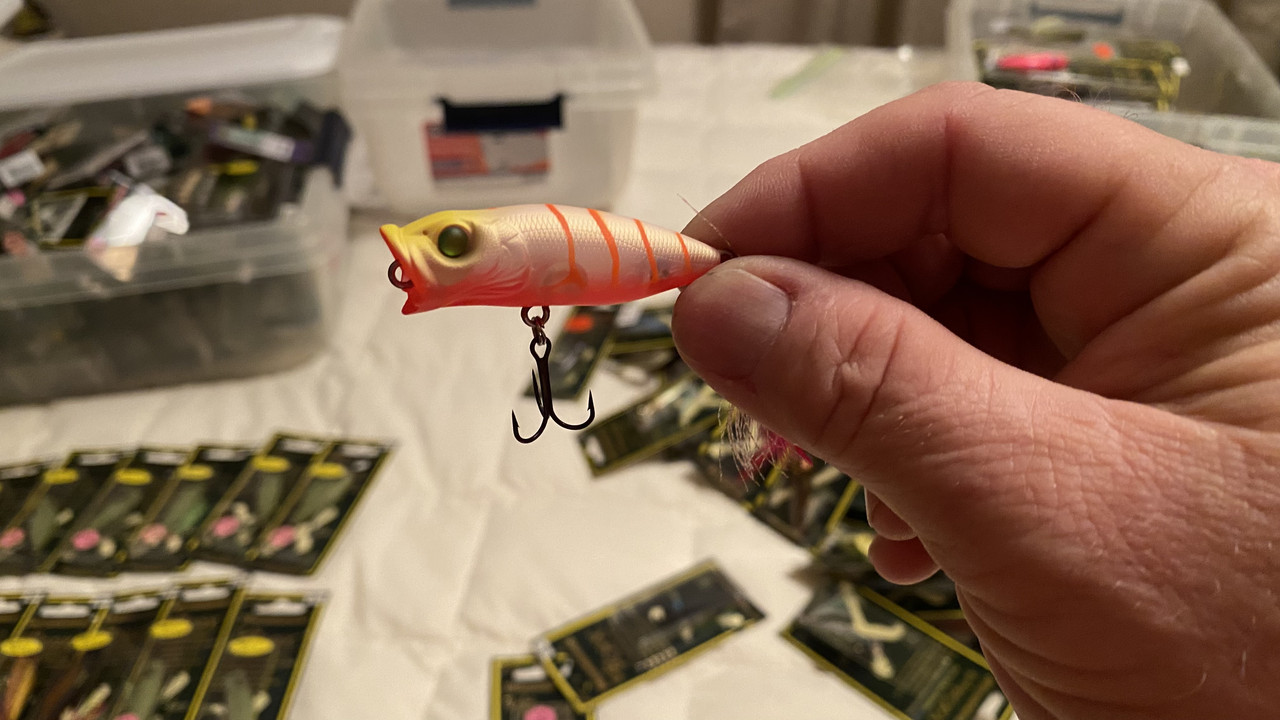 Megabass paint jobs can suck. I was using this one over the weekend and when I was finished, I noticed that it was chipping. This is the last time that I will use one with an actual paint job. Luckily for me, I have a spare.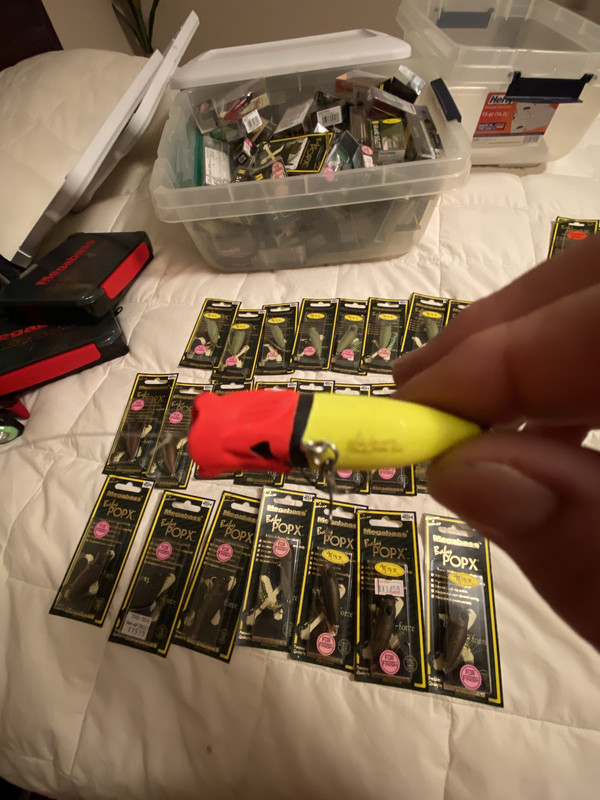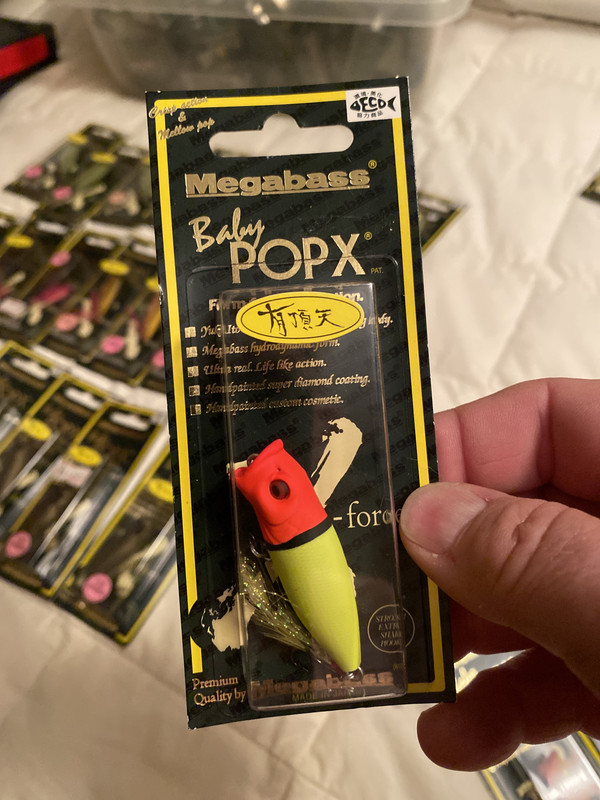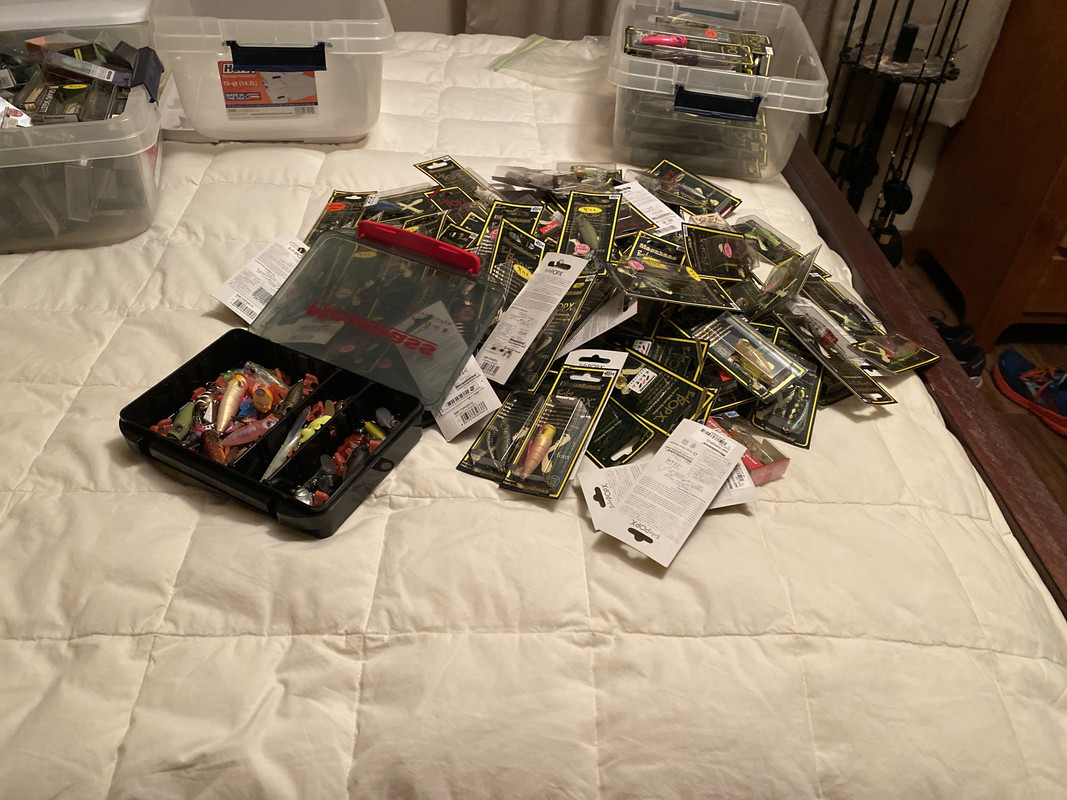 Here are my Megabass Prop Darter 80's. I need to spend more time with these because they are a cool little top water prop bait. I have caught exactly 1 fish with these and it was a beautiful Redear Sunfish.